categoria Decalcomanie Cadillac.
Il mercato mondiale non è fermo, ma si sviluppa sempre. Quindi la preoccupazione "Cadillac" gioca uno dei ruoli principali del mercato globale. È un forte concorrente tra le altre enormi preoccupazioni o marchi. Questa azienda ha una storia interessante. I fondatori e i loro discendenti sono stati ricevuti molti prezzi e remunerazioni. Una compagnia ha proprio slogan: "Vita, libertà e inseguimento". È collegato con la dichiarazione degli Stati Uniti di indipendenza.
Nel nostro mercato ti offriamo molto da Acquista una decalcomania di Cadillac , che ti aiuta e la tua auto diventa davvero perseguita. In Supdec Graphix troverai un lungo catalogo con diversi suggerimenti proposti dal nostro negozio.
Recensioni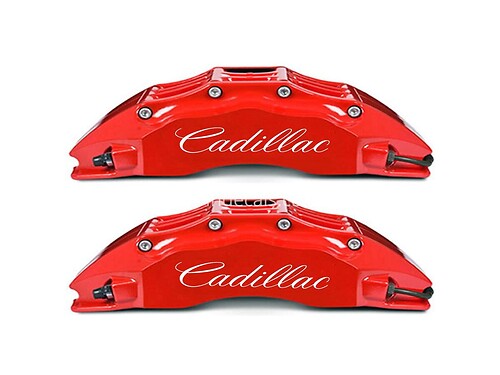 Maxime C.
Recently bought you Cadillac brake caliper decals. SupDec is the best car sticker shop I've seen! I buy from you for the third decal and still satisfied with the quality! I like everything, buy stickers here.