Distintivo di metallo cnc.
categoria Distintivo di metallo cnc.
Recensioni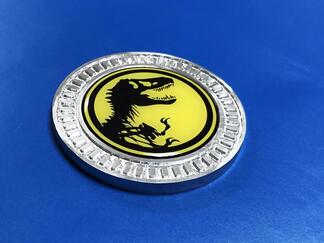 Pete Neyra
I love Jurassic Park Metal Aluminum Badge and your 3D domed is something I was happy to see! The aluminum part is precisely cut, the surfaces are polished and look amazing, I've never seen anything like it. The resin is perfect for the workpiece. In appearance, the part is cut on a CNC machine. Very pleased with the delivery and your sociability. You're a good man!